Huawei P50 Pro received a leak on July 6, which revealed a 2.5K resolution screen and a selfie in the dotted cutout, and today we learn more about the launch of this series of products. Looks like the debut is closer than I thought.
Initially, the phones were expected in May, then June and July, but rumors pushed them to September or even October. It all has to do with the appearance of the processors included inside. Theoretically, Huawei could get Snapdragon, because we've already seen that its new high-end tablets have such processors. However, it has banned 5G components and would only sell a Huawei P50 4G. And the Kirin 9000 and 9000E processors are in limited quantities.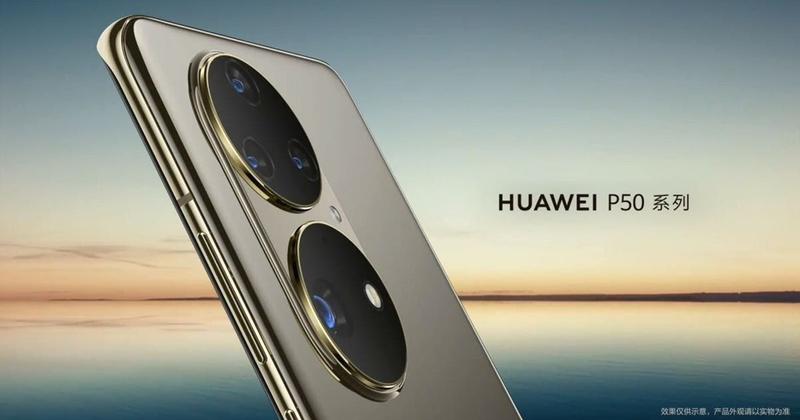 Returning to the topic of the day, Chinese sources said that the Huawei P50 will arrive this month. Models and promotional materials have already hit stores in China, and sources say a July 29 presentation. It looks like we'll really have 4G versions with a special Snapdragon 888 CPU and 5G phones, and Huawei will focus more on launching in China than the global one for these products.
The rest of the features are as we already knew them, with a "8" digit camera in the back, with a generous 1 inch main sensor, a Sony IMX800. However, a Sony IMX707 sensor with F / 1.8 aperture and variable focal length, between 18 and 125 mm, recently appeared in the equation, offering 5X optical zoom. The technology is similar to that used by Sony on the Xperia 1 III and Xperia 5 III.
Huawei P50 would have a 6.3 inch flat screen and measures 156.7 x 74 x 8.3 mm, and with the protrusion of the camera reaches 10.6 mm. The Pro and Pro + variants switch to larger, curved screens. A recent certification also confirmed the 66W charging cradle, and a photo leak revealed a candy pink back.